Lexington, KY
The University of Kentucky is located in Lexington, in the heart of Kentucky's pristine Bluegrass Region. Known as The Horse Capital of The World, Lexington has a population of more than 400,000 and is Kentucky's second largest city.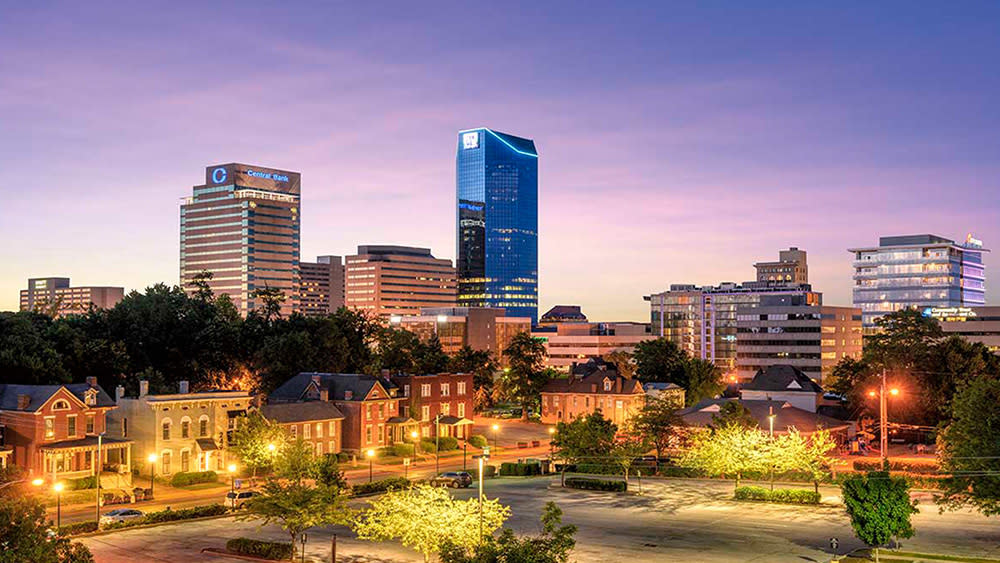 Lexington is known around the world for its role in producing champion racehorses. Take a simple drive in the country past some of the region's prolific horse farms and you might catch a glimpse of a future Derby winner. From Lexington, scenic byways and highways, like the spokes of an old wheel, connect to a host of historic, scenic, quaint, exciting, pastoral, beautiful and peaceful places, events and festivals to enjoy.
Lexington's thriving arts and music scene include an inventive culinary scene, several historic museums, and free outdoor summer concerts as well as professional orchestra, ballet, choral, and theatre companies.
Please visit VisitLex.com as you plan your visit. The links and directions below will assist you in locating us.
---
The University of Kentucky
At UK, the faculty, facilities and opportunities are at hand to provide our students with the best education. Founded in 1865, the University of Kentucky is a public, research-extensive, land-grant university dedicated to enriching people's lives through excellence in teaching, research and service. UK has grown over the years into a comprehensive public institution of higher learning, with 98 undergraduate programs, master's degrees in 96 fields and doctoral degrees in 63 programs. UK is one of the few universities in the country that include the colleges of agriculture and engineering along with a complete medical center in one central location. Over two thousand award winning full-time faculty are employed as well as 9,000 dedicated full-time staff.
Throughout the last 30 years, UK has continued to grow and prosper as it did in its earlier days and is headed toward national distinction in teaching, research and service. In 2007, annual total enrollment again broke the record with more than 27,000 students enrolled, of which 6,000 students were enrolled in graduate programs and more than 400 students in the Medical School.
The backbone of the University of Kentucky is its award winning faculty. Students learn alongside expert faculty on the pressing and emerging questions of today's world. These dedicated teachers and scholars are guiding students, communities, and nations through the challenges of the 21st century. In the past few years, more than 100 UK faculty members have been elected as Fellows into various prestigious national academies, while 50 others have been named leaders of professional organizations, and 43 have been appointed to presidential or congressional commissions investigating matters of national importance.
The Medical Campus
UK is one of few universities to have all six health science colleges (Medicine, Nursing, Dentistry, Pharmacy, Public Health, and Health Sciences) on the same university campus making it well-positioned for interprofessional health care education and collaborative research. The College of Medicine is located on UK's main campus in scenic Lexington, Ky. Take a virtual tour of our Medical Campus.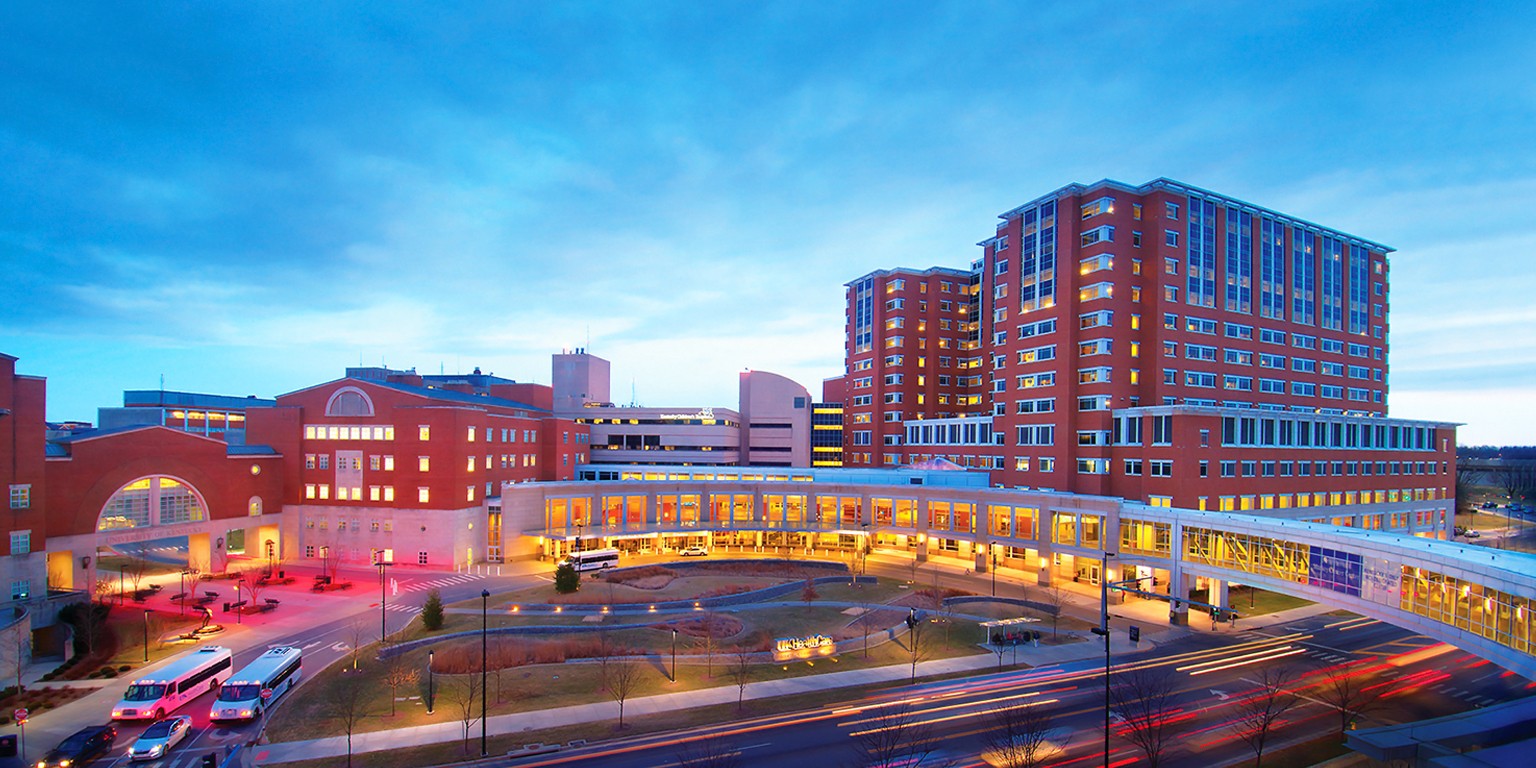 UK HealthCare
The clinical enterprise of the University of Kentucky – encompasses UK Chandler Hospital, Kentucky Children's Hospital, UK Good Samaritan Hospital, Markey Cancer Center, Gill Heart Institute, Kentucky Neuroscience Institute, Kentucky Clinics, and the clinical activities of all six health sciences colleges. For more information about UK HealthCare, visit ukhealthcare.uky.edu.
New Hospital Pavilion
In May 2011, UK opened the new 1.2 million-square-foot pavilion at UK Albert B. Chandler Hospital. Two patient floors with a total of 128 beds (48 intensive care and 80 acute care beds in all private rooms) were the first to open: Floor 6 for neuroscience services; Floor 7 for trauma and acute care surgery patients. 
The new pavilion A incorporates the best that medicine has to offer with art, music and landscaping reflective of the spirit of Kentucky. The facility is expected to be completed in phases over the next six to 10 years, eventually replacing the original UK Chandler Hospital. The new pavilion also includes:
The new UK Chandler Emergency Department. Home to the only Level 1 trauma center serving Central and Eastern Kentucky.
The Makenna David Pediatric Emergency Center.
---
William T. Young Library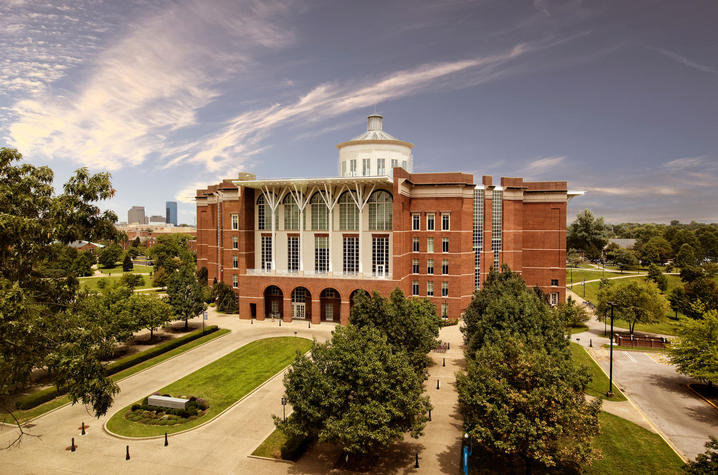 Built at a cost of $58 million, the state-of-the-art William T. Young Library was opened in 1998. This facility allows members of the University community to be on the cutting edge of research, technology, and academic exploration. The Young Library is one of the world's most advanced research university libraries offering 640 personal computers to students, faculty and staff; five wireless laptop computers available for checkout within the library; and 3,000 Internet-connected ports. The building measures 361,000 square feet, seats more than 4,000 patrons and includes 21 group study/seminar rooms as well as seating for 350 in faculty/dissertation study areas. The library houses 1.2 million volumes. In fact, UK has the largest book endowment of any public university and second, only to Harvard, when compared to all colleges and universities.
---
Campus Recreation
The Bernard M. Johnson Student Recreation Center was opened in 2003 and has added a whole new dimension to campus recreation. The Johnson Center occupies 87,000 square feet, and in the center, stands a climbing wall that spans two floors. The facility is designed to be an inviting space with generous amounts of natural light, featuring a sky-lit atrium. The Center includes a wide range of Olympic and plate loaded equipment available for all users, including a combination of Hammer Strength, Life Fitness, and Cybex equipment. There is a wide variety of cardiovascular equipment to choose from as well, including steppers, treadmills and rowers. There is also an indoor jogging track, racquetball courts, and aerobic studios. Staff members are available to help students with their current program, or to help get them started on something new.
Adjacent to the Johnson Center, the Lancaster Aquatic Center was opened in 1989 and offers 10 lanes for lap swimming as well as space for shallow water activities. UK also has many other campus recreation opportunities including an active intramural program, club sports, and the Outdoor Pursuits Program that provides outdoor recreation and education opportunities for the UK community. There is also a jogging trail located at the Arboretum near the Greg Page Apartments on Alumni Drive.
The newly renovated Alumni Gym Fitness Center, which opened in the Summer of 2018, is located in the UK Student Center on the Avenue of Champions. As part of the UK Student Center Renovation and Expansion, Alumni Gym was renovated and now includes spaces for aerobics, strength training, spinning, fitness studios, and men's/women's lockers and showers. During the renovation, the interior was gutted and the roof replaced, but the original exterior shell was maintained. The updated gym consists of two levels of fitness and wellness equipment, with a structure with stadium-like screens at its center.
---
Athletics
With some off the best collegiate competition in the country, UK competes in the Southeastern Conference and is no stranger to championships. Without a doubt, UK is the winningest program in all of college basketball with 23 national championships under its belt owning more conference championships than all other Southeastern Conference teams combined. In fact, the Harris Poll has named the Wildcats "America's Favorite Team" for many years running. The Wildcats play their home games in the 23,000 seat Rupp Arena and have lead the nation in attendance the past several years. As every sports commentator says, "Basketball is like a religion in Kentucky." UK can however boast of many other collegiate athletic accomplishments. At UK, twenty-two varsity sports compete at the Division I level in the National Collegiate Athletic Association (NCAA). UK has a gridiron program with the most loyal fans in the country, a cross country national championship, an eight-time NCAA individual champion in gymnastics and an Olympic medalist in track and field. For more information on athletics and purchasing tickets, please visit the UK Athletics Web site.
Why the Wildcats? The origin of the Wildcat nickname dates back to 1909 when in a chapel service following the Kentucky football team's 6-2 victory over Illinois, the head of the military department remarked that the team had "fought like wildcats." The name became popular with both the students as well as the media and as a result the University officially adopted the nickname that is now synonymous with University of Kentucky Athletics.
---
The Arts
The Singletary Center for the Arts along with the Guignol Theatre host a variety of the finest artistic performances for the University community, annually hosting an average of 400 events. The Singletary Center presents almost 175 annual performances by the School of Music faculty and students, as well as 3 series: "Corner on Classics Series," "World Rhythms Series" and the "Turning the Corner Series." In addition to the 1500-seat Concert Hall and 400-seat Recital Hall, the Center also houses the President's Room Gallery, which showcases regional, local and student art exhibits.
The University of Kentucky Art Museum presents many nationally acclaimed art showings annually. This year, three shows are planned including: "Opening the Gates of Consciousness Art Nouveau Glass and Pottery;" "Art in Bloom;" Engaging Representations: Contemporary Art" from The Speed Art Museum.
---
Additional Areas of Interest
Mileage Chart
City

Miles




Cincinnati, OH
82
Dayton, OH
137
Knoxville, TN
173
Charleston, WV
176
Indianapolis, IN     
193
Nashville,TN
214
St. Louis, MO
337
Cleveland, OH
334
Chicago, IL
363
Atlanta, GA
388
Memphis, TN
422
Blue Grass Airport
Lexington is home to the Blue Grass Airport, which services daily domestic flights to and from dozens of major cities and is a convenient commute from the Cincinnati/Northern Kentucky International Airport and the Louisville International Airport. Once you have landed, the Blue Grass Airport is only a 10 minute drive from downtown. If you are arriving by air, be sure to request a window seat to witness one of America's most beautiful air approaches.
Lexington Area Events
Upcoming events and activities in Lexington can be found at:
Kentucky Wildcats Official Calendar